The Sheepdog Association of Zimbabwe (SAZ), consists of a small but determined group of people whose numbers are actually growing again. A large percentage of our members had left and with them a huge amount of talent but, with invaluable help from members of the South African Sheepdog Association (SASDA), we are forging ahead!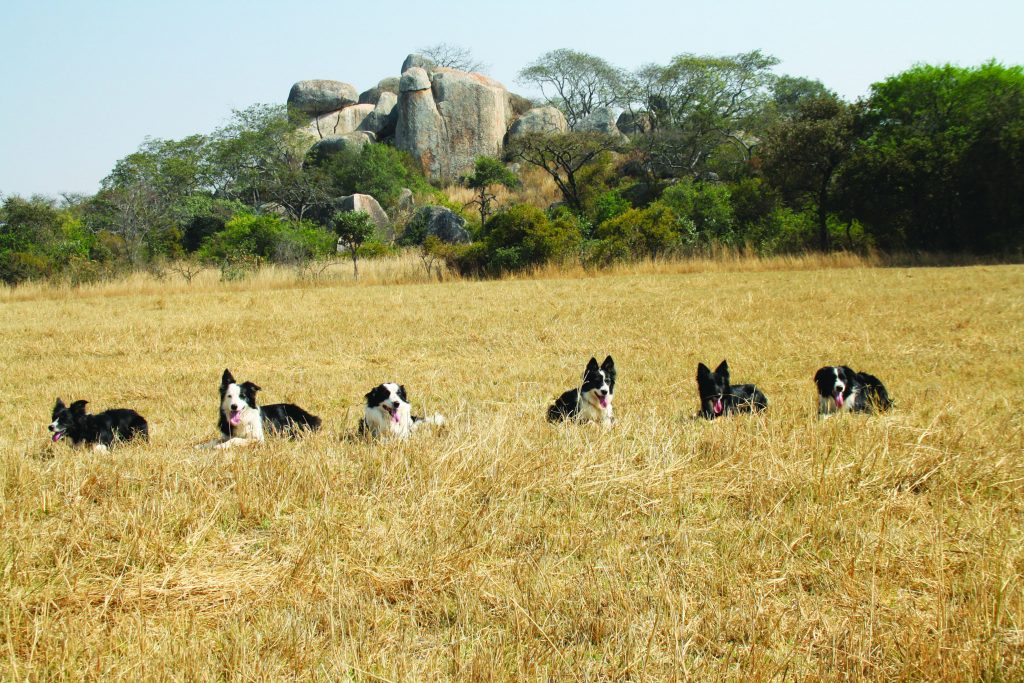 The Sheepdog Association of Zimbabwe was inaugurated in February 1992 and holds several trials a year. SAZ falls under the umbrella of the Zimbabwe Kennel Club and has its own rules and regulations. We hold several trials each year which the public are most welcome to come and watch – our next trials are being held on July 14 and 15 at Bushman Rock Safaris and July 17 and 18 at Bramber Farm, Ruwa. (Anyone interested in more information is welcome to contact me on rosevdr@gmail.com).
In Zimbabwe, our sheep farming situation is very different from the huge flocks that are found in South Africa and Australia, or in smaller family enterprises found in other parts of the world. Traditionally, sheep have been a sideline to cattle ranching here, but things are changing as many people are looking at what can be done more intensively on smaller areas of land. Not all the members of SAZ that run dogs are able to own their own sheep or they don't have a suitable training area and so, there are frequent training get togethers!
Some of our aims are to encourage new members, promote the sport and try and educate the public as much as possible about the working dog. Our trial weekends have ended up being social highlights with members making sure the catering and accommodation needs of all being met!
We also try to get down to as many trials in South Africa as possible, in order, among other things, to learn. The help of a well trained sheepdog is of huge value in a farming enterprise and the sport is one that is open to young and old. There is a lot to learn – for the handler and the dog – but there is something magical when it all comes together.