Inaugural General Meeting of the Zimbabwe Beef Producers Society (ZBPS)
Following last year's Beef School and supported by ZHB, an Interim Committee was established with an objective of founding the Zimbabwe Beef Producers Society (ZBPS). The ZBPS is a collective of beef producers and farmers who own or are interested in owning cattle. Its inaugural meeting took place on the 12th of May 2023 at ART Farm, Harare.
The Society was born out of a long-held need to represent, advocate for, and develop the interest of all beef farmers in Zimbabwe. It is a nonaligned organisation and exists for the improved conditions preside to the production of good Zimbabwean quality beef.
The Mission
The society's mission is to promote the growth of the beef industry in our beloved country. It will work for the improvement of conditions of entry into the industry, advocate for the milieu that will see small-scale farmers grow their beef operations and profitability and importantly work with the DVs, the ministry and other agencies to enhance both internal and re-establish external markets for beef producers. This requires a lot of hard work, and members all need to comply with the rules as well as work on improving the conditions of beef animals and building up production capacity.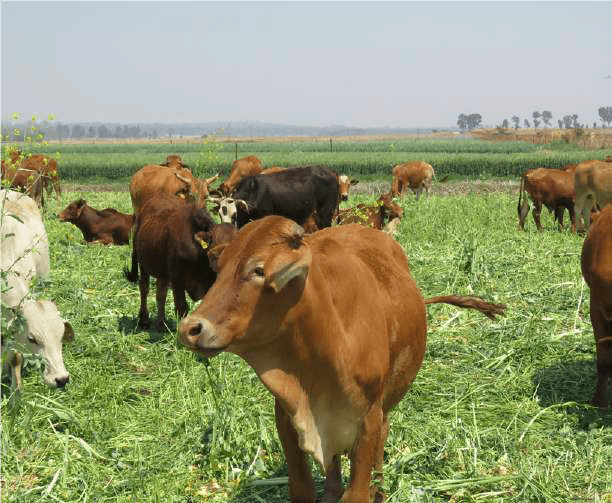 Aims and objectives
The objectives of the Society which may be fulfilled in any proper manner which this organisation considers to be desirable, necessary or expedient, shall be to protect, promote and further the interests of those persons with an interest in the beef industry in Zimbabwe and to further the promotion and development of a sound, healthy and economically viable cattle industry, and in so doing:
To promote, develop and advance in any way the environmentally sustainable production of beef in Zimbabwe and to further the interests of all beef producers locally; and regionally where possible.
To collect and disseminate information on the production of beef.
To co-operate and work jointly with any other Association, Farmers' Union or Group with similar objectives to further common interests.
To initiate, encourage and assist production and marketing research in order to promote the efficiency and viability of beef producers.
To deal with Government or any other authority on any matter of concern affecting beef producers.
To participate in any other activity or enterprise that will advance the viability, productivity or general welfare of the beef industry.
When circumstances dictate, to litigate on behalf of members, and to enter or defend any action brought by or against the ZBPS.
Membership
Full membership is open to any person who, or entity that, produces beef for sale or sells beef in Zimbabwe and has agreed to pay a levy at the point of sale. It is inclusive, representing small and large-scale producers as well as stud breeders. A group of up to 20 small-scale farmers (A1) or communal farmers who must appoint a single contact person as their representative. All members of Herd Book are automatically members of the Society.
The Council
ZBPS will have a council with a minimum of 9 and a maximum of 11 councilors elected initially for a period of one, two or three years. In each cycle of three years, two Councilors will retire at the end of the first year, and three Councilors at the end of each of the following two years. They will be eligible for re-election. Ideally, each Province will be represented by a Councilor and their Alternate. The interim council that has been working on the Zimbabwe Beef producer's society since the last quarter of 2022 was elected adding a Bulawayo representative.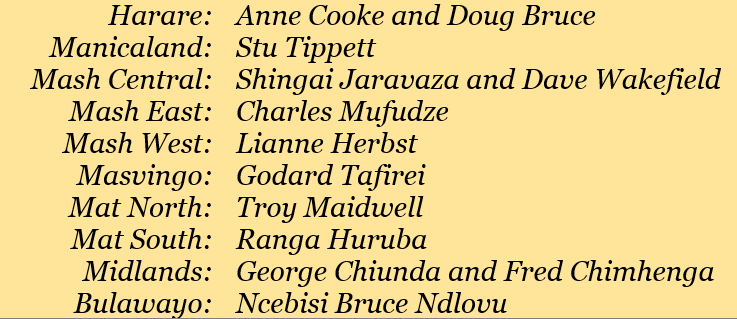 In the official opening Minister's speech delivered by Dr Nyika the Principal Director of Veterinary Services he stated that it is indeed his singular honour and privilege to be invited to officiate at the launch of the Zimbabwe Beef Producers Society (ZBPS). This is yet another milestone achievement in our agriculture transformation agenda. He went on to assure the Society of the commitment by the Government of Zimbabwe to ensure the transformation of the Livestock Sector by providing the necessary technical and institutional support.